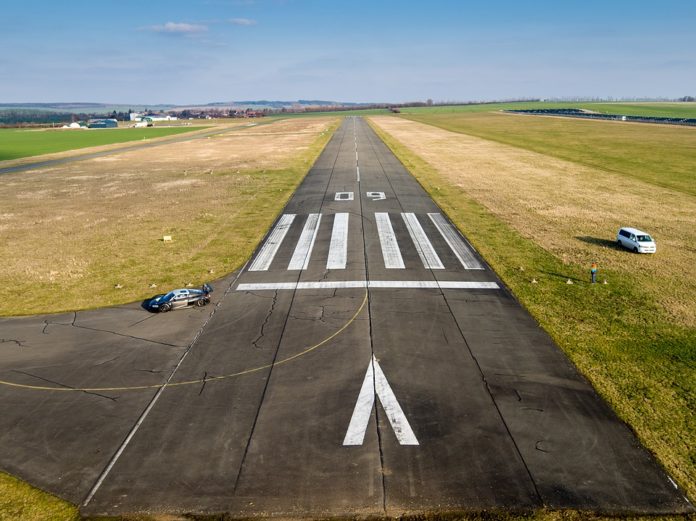 The London Borough of Bromley has granted planning permission for a heritage centre in the RAF 'enclave' at Biggin Hill, the last remaining RAF owned land adjacent to Biggin Hill Airport. It currently houses a very successful Air Training Corps Squadron and St George's RAF Memorial Chapel; the museum is planned to be built between the two.
Biggin Hill, which was one of the key fighter stations during the Battle of Britain, has remained to this day one of the very few without a museum or heritage centre to acknowledge its vital role in the great air battle. RAF Biggin Hill was very successful, destroying some 1400 enemy aircraft and damaging many more, but its success came at a price with some 454 pilots and aircrew killed whilst flying from Biggin and its sector stations, together with numerous service personnel and civilians killed on the ground and in the surrounding villages. By the end of the Battle of Britain it had few permanent buildings left intact.
The Biggin Hill Battle of Britain Supporters' Club has been fighting for the past ten years to establish a Heritage Centre, and in that time has been offered nine different sites, which have either been withdrawn or been found untenable. Finally, the possibility of a site in the 'RAF Enclave' has been explored and the Club's plans have been approved.
The Club, which is a charitable trust, is now in talks with the Ministry of Defence, which has been very supportive, to establish terms of occupancy. The Supporters' Club also intends to give support to the Memorial Chapel in helping to keep it operational as a live church.
The Biggin Hill Heritage Centre intends to not only tell the story of the part the airfield played in the Battle of Britain, but also some of the lesser known history, which goes back as far as WW1 – including the important part Biggin Hill played in the history of aerial communications and fighter interception, both vital to the subsequent successful outcome of the Battle.The major task of raising funds for the building itself is now being undertaken.